Worcester County Sheriff's Office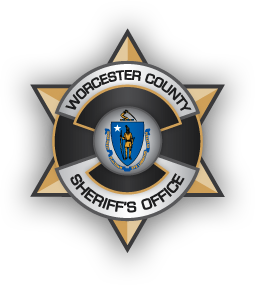 Inmate Search
Special Announcement
In conjunction with Governor Baker's announcement, to mitigate the spread of the Coronavirus (COVID-19) into the WCSO facility and to protect our staff and inmates, we are taking additional action, per Sheriff Evangelidis. Until further notice, the following is in effect:
Inmate Visits have resumed with the following schedule: Visits Schedule.
Inmate Video Visitation is live as of April 1st, 2021. More information can be found here: Video Visits.
The public will still be allowed to pick up inmates being released but must remain in the parking lot and not enter the building.
Property / check pick up / clothing exchanges for court released inmates will be handled by the Officers working the entry point to the jail. Inmates being released form the facility will still have access to property and checks.
BAILS will be allowed; however, the civilian paying the bail should remain in their vehicle until the release process is complete ( Loitering in the lobby is not allowed ).
After being screened, Attorneys will still be able to visit clients.
| Inmate Number | Inmate Name | Date of Birth | Block | Cell | Details |
| --- | --- | --- | --- | --- | --- |